Why You Should Buy Office Chair for Home Online?
Duhome Furniture .
Jun 01, 2022
Number of people who are working from home is increasing day by day. While doing your office work from the comfort of your home, it is necessary to make sure you are doing it properly. Having the best quality chairs for your computer desk will definitely help you to do your work properly.
If you want to buy office chair for home, the best possible way will be to search the same through online. You should check out for the best online retail stores where you can get the availability of the various options. Therefore, it will be much more convenient for you to choose the best quality chairs within the most reasonable price.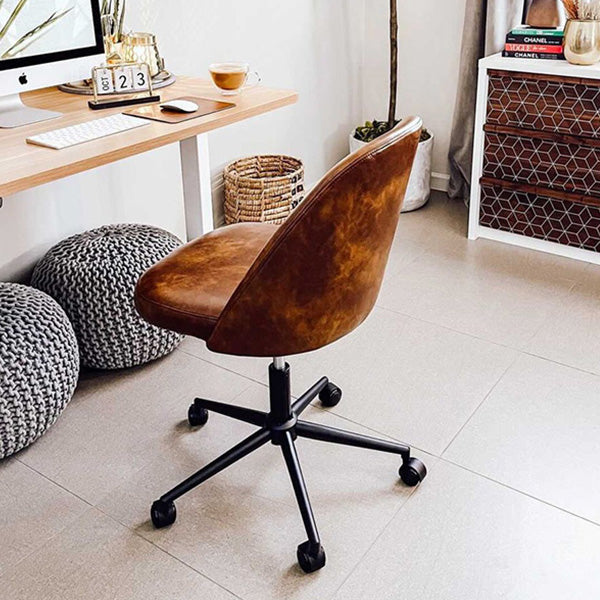 What you should check:
When you are purchasing chairs for working from home, the most important thing you will keep in mind that even if you are working for long hours sitting on that chair it is not going to do any physical harm to your back, neck or other parts of the body. Hence, purchasing the best quality chairs from the online retail stores will be important. While purchasing the chair you should definitely check the structure of the same. When you are sitting on it, you should be able to sit on the same with the right posture.
Secondly, your comfort will also be an important thing. As you will sit almost for nine to ten hours on that chair to complete your office work for the day, you need to have a chair which is providing you all sorts of comfort. Now, there are chairs of different lucrative styles available in the online market with options like headrest, wheels, hand-rest, adjustable height and others. You should always take the best chairs having all these important features in it.
Get a fashionable chair:
You have transformed one of your room to an office. Hence, there is no point purchasing a traditional chair. You can always go for purchasing the best quality fashionable and stylish chairs as well. If you check through online you are surely going to get multiple options for such stylish chairs available. Choose some of the fanciest looking chairs with vibrant colors which is going to make the interior of your home office look much more beautiful.
You will get chairs with thick and thin foam. You can go for the sloped arm chairs, Rhombus chairs, Faux Leather chairs,
Barrel Task Swivel chairs
, square tufted chairs and many other options which will be soothing for your eyes as well.
Some important other features:
When you have set up an office desk at home, you have installed the computer system, printer, paper desk and other things. Hence, you need a chair which you can roll over to different corner of the rooms very easily to complete your all the tasks. Having the best quality wheels under the chair will be an important thing for this. Check out the best wheel chairs which are light weight as well. Hence, it will be much easier for you to move the chair when you buy office chair for home.
There is no doubt about the fact that office chairs are meant to provide you the comfort. Comfort is considered to be the most important thing which most of the people keep in mind while choosing a chair. Hence, you should purchase such a chair which can ensure that you are getting the highest amount of comfort sitting on the same and working for long hours.
Now, after the pandemic has struck and made so many changes, working from home has become a very common thing. Hence, it is always better, if you can buy office chair for home which can provide you the best amount of comfort while working for long hours. You can also choose for the most fashionable chairs at the best price while purchasing the same online.