What is the Difference between Papasan and Mamasan Chairs?
Duhome Furniture .
Sep 01, 2021
What is Papasan Chairs?
The papasan chair with a 70s vibe and still cool even today, goes by many names - moon chairs, bucket chairs, saucer chair, etc. You may be more familiar with its another name: "Bowl Chair", as it's a bowl-shaped chair made of bamboo, wicker, rattan or wood that rests on a cylindrical base. Nearly every family kept a
papasan chair
at home to cuddle up in the 70s, but now Papasan chair is making a return to home interior design, and enjoys its resurgence and renaissance.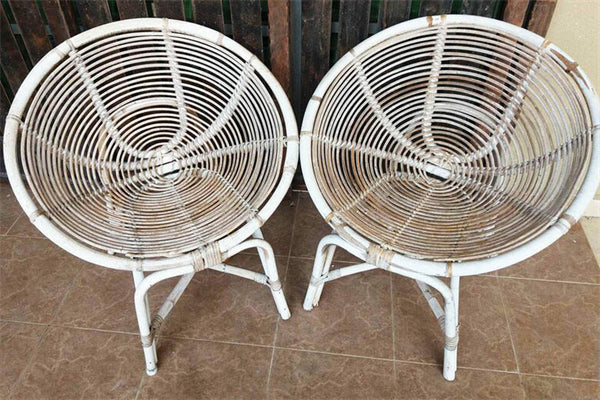 Image: Two kerusi rotan bulat_Linda P_Malacca Malaysia_July 2017
Why is It Called Papasan Chair?
It's a pity that nobody knows precisely which country the Papasan chair derived from, some guess puts it at the Philippines, where a 1974 advertisement was launched using the word for chair promotion. But obviously, the word itself has roots in Japanese culture. As
what John Kelly said in his research
, "Papasan" is a derivative word combining an English word for father ("papa") with a Japanese honorific suffix ("-san") for male in charge or father.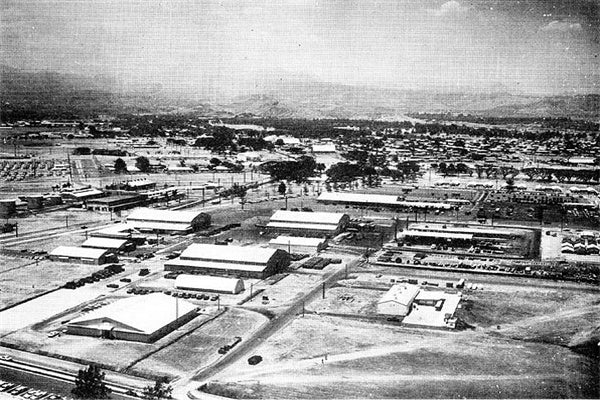 Clark Air Base, Philippines, 1967. US AIR FORCE PUBLIC DOMAIN
Papasan chair owed its debut to the outbreak of World War II. Papasan was also used interchangeably with "pimp" during the Vietnam War, and some academic historians speculate soldiers may have first spotted Papasan chairs in red-light venues. "Legend has it that U.S. military men first brought the papasan chair to the states as a gift for their wives," says
interior designer Sarah Barnard
.
As a parody, the word "Mamasan" was invented as it refers to the female in charge, especially in geisha houses, brodellos and bars. Although the word was not derogatory, the name on a whim gives a record of chair history development. After the World War II, Papasan and Mamasan chairs both become a fave in the western world and have been a trendy icon ever since.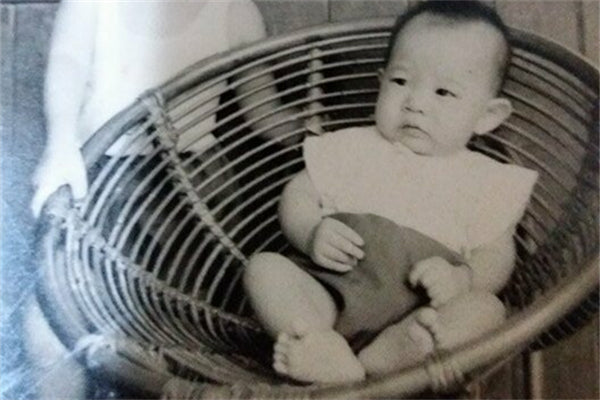 Children with a kerusi rotan bulat, Malaysia, late 1960s. COURTESY MADAM ANG GEOK KHENG
What is the Difference between Papasan and Mamasan Chairs?
While Papasan is designed for one person only, a Mamasan can hold up to two person. Prepare a beanbag, place it on a rattan frame, then you get a
papasan chair
. Double the size of the cushion and frame, now it's turned into a mamasan chair. Suffice it to say that the Mamasan is a Papasan loveseat or double Papasan, which features wider oblong seating area.
What is the Weight Limit on a Papasan or Mamasan Chair?
Before purchasing this piece, you must be wondering about how much weight the Papasan chair can hold. The weight limit of Papasan chairs varies depending on the model, and of course the specific materials used in the manufacturing process. Generally, it is designed for people with weight around 200-300 pounds. If you weight more than this, no worries, Mamasan chair would be your final choice.
Pros & Cons of Papasan and Mamasan Chairs
Some says Papasan is similar to love: once you fall in, it's hard to get out (thanks to the snug feel). While the others still have some questions or concerns: are Papasan chairs worth it? Let's find out via some distinctive comparisons.
PROS:
Easy to Maintain
: A lovely replacement for your old and worn out sofa, much more convenient to move and maintain;
Ultimate Comfort
: Papasan is as comfy as it looks, helps create a great place for you to hang out and add a touch of relaxation to your home;
Endless Re-Styling
: You can admire the quirky aesthetic of the Papasan and give an instant fresh face with easily replaced cushions or a colorful toss blanket;
Inexpensive Solution
: If you're on a budget, it will be your optimal solution with assurance of longevity and durability.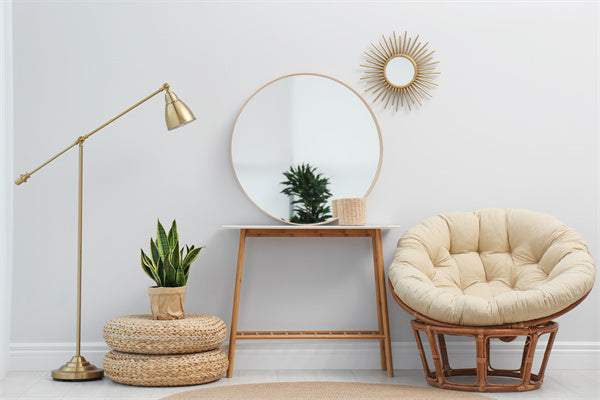 Image by New Africa from Shutterstock
CONS:
Not for Sleep
: Although it's an ideal seating, you may wake up stiff and contorted from assuming the fetal position in it for the whole night;
Lack of Stability
: The chair is hard to climb into and you could easily throw off the balance when leaning the chair to the side;
Hard to Stand up
: Standing up can be quite a difficult task for whose feet cannot touch the ground when they're sitting in the chair.
At Duhome, we have a wide selection of upgraded Papasan chairs, allowing you to melt into a whole new level of comfort and elegance. Now invite daydreams of an island vacation, and inspire impromptu naps resting in our
Duhome Papasan Chairs
.