How to Buy Comfy Desk Chairs for Your Workstation?
Duhome Furniture .
May 06, 2022
Want to upgrade your office seating arrangements with modern desk chairs? You have stepped into the right place if this is your prime motive. The average office goers sit for long hours before the computer to complete their daily assignments. Choosing the wrong type of chair causes various health issues, including poor posture, and affects productivity. Here comes the role of adding the coziest chairs to your workspaces! Most people wonder about differentiating between the traditional chair and the modern one. Selecting the most functional yet comfy chairs can help in reducing severe back pain, thus providing you with the ultimate relaxed posture.
Whether you are an employee or an employer, this article will show some valid reasons to use fluffy chairs during your working hours.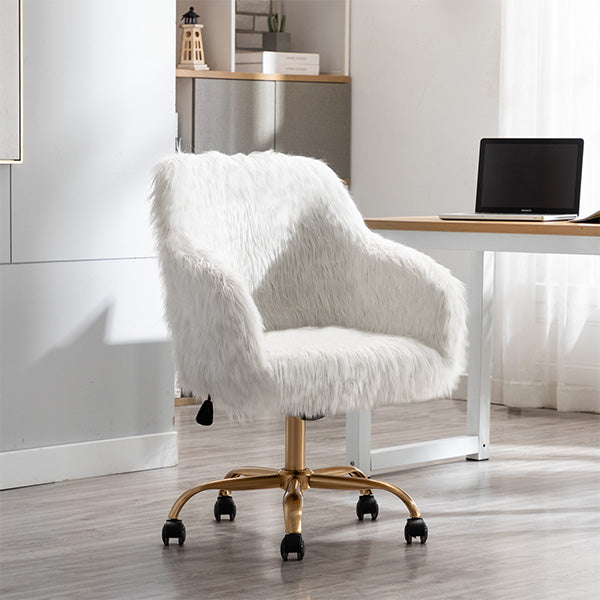 7 Reasons for Using Comfy Desk Chairs at Your Workplace
If your office doesn't start using desk chairs with adjustable features, this is high time to acknowledge all the good reasons your office must take an interest in buying those chairs.
1. Lower body pain
Today, nearly every office worker suffers from neck and lower back pain due to sitting for long hours at a stretch. Due to a shortage of enough body movement, their body muscles become rigid, and they can't get enough relaxation for days after days. Using the conventional office chairs lets they battle with these common body pains and not supporting in the right posture. On the contrary, the design of an adjustable
fluffy chair for desks
promises reduced pain and supports employees' health to the fullest.
2. Improve productivity
When your office chooses the right seats, employees' work lives have a positive impact on it. Several studies have concluded that the most comfortable and adjustable desk chairs give your overall office furniture a great compliment. Not only that, these wise changes have a positive impact on the employee's productivity level. Everyone feels refreshed while enjoying the office hours and yields high productiveness.
3. Support right posture
Most office workers stay worried about maintaining their right posture. After sitting on normal chairs for a long period, they can't make their back straight. People bend forward and can't get enough support to keep the right posture. Emphasizing full-length ergonomic chairs supports best to enhance sitting position.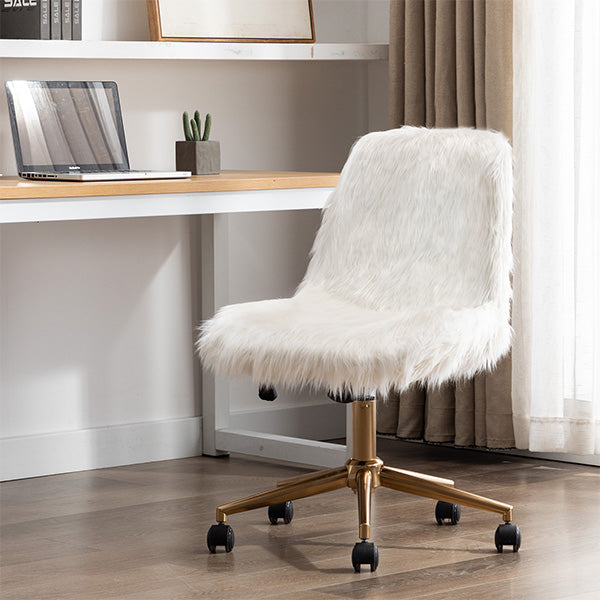 4. Provide maximum safety
It is not the mere speculations that allow the fluffy chair for desk to become ideal for working office purposes. These chairs have been gone through rigorous tests and certifications so that the end-users get the optimum safety while sitting on the good desk chairs.
5. Design for wide acceptability
If your company prefers buying ergonomic chairs, this will be the best decision to make your workspace fully accommodating. These task chairs come in various shapes and sizes to accommodate every kind of body type. Also, look for essential adjustments like seat depth, height, armrests, and other specifications. You often find them in shared spaces where anybody can adjust them to sit for extended hours without feeling discomfort. Since these chairs are designed for all purposes, you shouldn't have to think twice about accommodating your employees in these cozy chairs.
6. Raise blood circulation
From research, it is evident that the long seating hours harm human health. From heart disease, neck pain, blood circulation, and depression, young office workers can have an increased chance of serious illness. Therefore, the American Heart Association reports suggest the periodic movement of the body to increase the BMR rate and decrease the risk of a dangerous illness.
7. Guarantee long-lasting usage
When you decide to purchase
home office desk chairs with wheels
, you are not likely to make recurrent buying. Since your office space needs many seating arrangements, you have to be extra cautious while finding your best designed ergonomic chairs. Your responsibility is to make your workstation worthwhile to earn maximum revenue from it. Ensure you avail warranty to get your chars fixed in case of the chairs malfunction before the expiry date.
Are You Ready to Buy Ergonomic Office Chairs?
After so much detailed assessment on desk chairs, it is clear that workstation seating arrangements impact the gesture of both employees and employers. Adopting these blissful fluffy chairs induce your desire to provide utmost comfortability and gentleness so that you can effortlessly fulfil your daily task with utmost satisfaction. Let your desk chair gives positive vibes to make your workspace highly entertaining.