How Do You Buy Counter Height Bar Stools for Sale?
Duhome Furniture .
Jun 01, 2022
The design of the houses has been affected by the modern way of changing technology in the world. So the interiors of the houses should also be subjected to change. Many people are facilitating an existence of a mini house-bar in their homes. So selecting bar stools and counter bar stools would always be a good option. Moreover, these furniture will always be able to add beauty and elegance to one's decorated kitchen.
To buy a counter height bar stools for sale, one should remember that it should not be bought through a random choice. Rather, one should go for an extensive search and must predefine the options and factors to choose the best one needed for them. Below are some of the options which one should rethink while buying a counter height bar stool.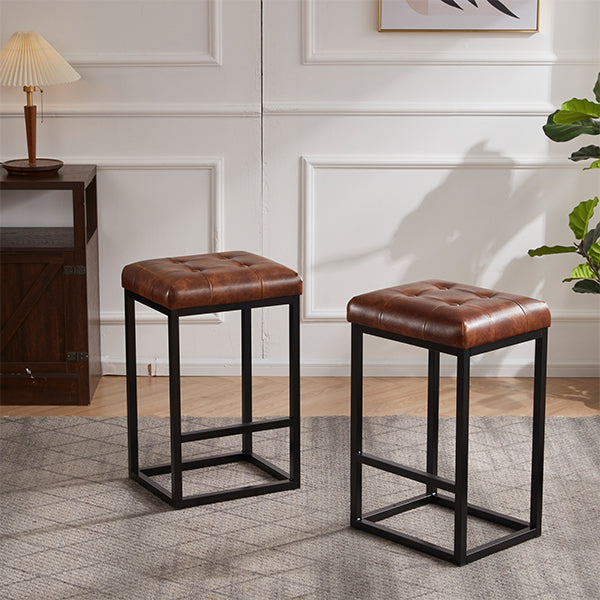 Measurement of height:
There are many bar stools which are available in the market. But to choose the best one from them is quite a difficult task. To ease the confusion, one should be known to the fact that the counter height bar stools are way much higher than normal short stools. So if a seller hands you with a short stool belonging to a height of 16 to 23 inches, always feel free to reject it. This is because the counter height bar stools always have a height ranging from 24 to 27 inches.
Styles:
There a number of counter height bar stools available in the market belonging to certain types. Among them, the best type which has an exclusive design should be chosen by taking the manufacturing material under consideration. In woody bar stools, the style and design is comparatively lower than the other bar stools. While in case of the metal and plastic bar stools, one can observe a range of styles and designs that would be best fitted to their home. Besides these, it should also be remembered that prices or woody bar stools are pretty much higher than that of metal and plastic bar stools.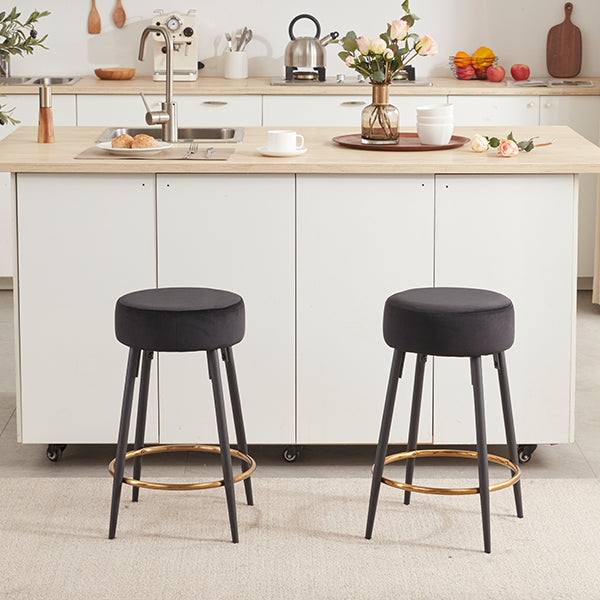 Features:
A flexible counter stools consisting of a lot of comforting features is always a good choice for many customers. Presence of a foot rest, a swivel (helps people to rotate on seating into one), an adjustable height seats and most importantly a well-developed cushioned surface always ease the people who seats on one of them. So if one is thinking of comforting their guests, they might consider these features before deciding to invest their penny on their jack.
Durability:
Considering the durability of the material always helps one to project the longevity of the bar stools. Woody, plastic and metal counter height bar stools for sale do have a considerable amount of durability. But sometimes, frauds may take place, so it would be best that you test the durability and look for certain legal and experiment-based certification in the tags of the product.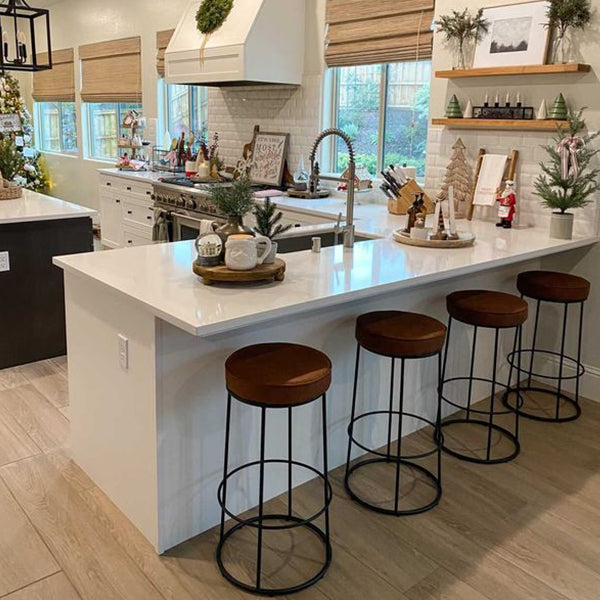 Color:
Choosing the best colors from the bulk is very much difficult. So before opting to buy, one must be sure of the aesthetic sense and color of their house or their bars. After that, going through the range of bar stools having different colors and selecting the one that would be best suited for them and for their house would be the best option.
Back of the bar stools:
According to one's needs and preferences one should opt for the bar stools which have a respective back side. There are some stools which comes with no back support while there are some which have a facility of a better back support. So if one is thinking to ease their guests, they might go for the high-back bar stools and so on.
In a nutshell. It can be said that whether people are opting to buy a bar stool or not, they must reconsider the mentioned factors. Furthermore, they might estimate their budget and buy according to it.