Festive New Year is a Great Time to Sit on Slipper Chair
Duhome Furniture .
Oct 25, 2022
If you're like me, the end of December means lots of family time and lots of travel. It also means that right around New Year's Eve, I'm ready to curl up with a nice book and take it easy. And what better way to do that than with a cozy seat? Whether it's a comfy chair or couch, your home needs seating options for relaxing. But don't just throw any old furniture in that space — make sure it fits well into your overall design scheme.
New Year, New Home
New Year is a time to reflect on the past and plan for the future. It's also a great time to make changes in your home. New Year is most likely going to be spent surrounded by family and friends, so why not make your house look festive too? A slipper chair will bring color into any room without taking up too much visual space. The decorative throw pillows are great for accentuating the decor of your living room or home office space.
Make Time to Relax
It's no secret that the stresses and strains of everyday life can be overwhelming. Take time out to relax in a
slipper chair
, and you will feel less tired and anxious. Our bodies need time to recover from the daily stressors we face such as commuting, working long hours and dealing with difficult people. Relaxation helps us get through our day-to-day lives more easily by giving us an opportunity to recharge our mental batteries before we start again tomorrow morning.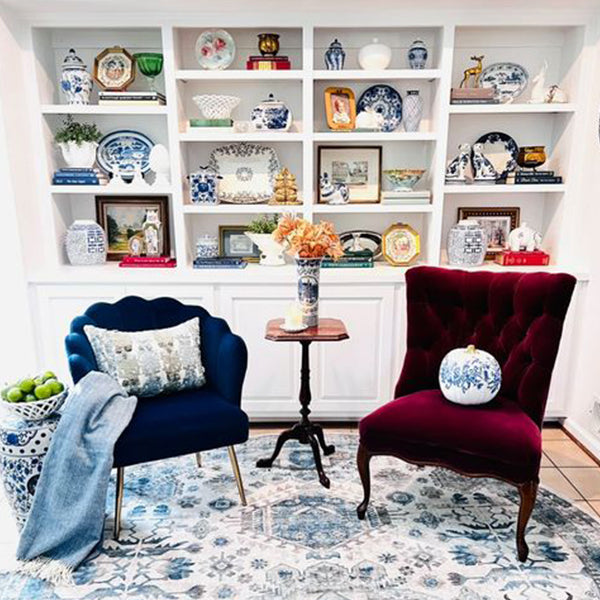 The benefits of taking some quiet time alone or with friends can include:
Improved sleep quality; fewer headaches
Decreased levels of anxiety
Increased productivity at work or school
Better self-esteem
Design Space You Want to Spend Time In
You want to make sure your home is comfortable. You need a place to sit and relax, so you can enjoy everything that your home has to offer. As you design the space that you want to spend time in, think about the things that make it enjoyable for you. Is there enough seating? Do you have enough storage for everything? The furniture placement is important for maximizing comfort and enjoyment of this room, as well as its overall aesthetic!
You Deserve a Seat at the Table
The slipper chair is a great place to sit and relax, as well as read or chat with friends. It's also the perfect size for a small space, meaning it'll fit into even the most confined living room.
The slipper chair is available in several colors, so it can work with almost any decor style.
You deserve to be comfortable on New Year's Eve!
Make the Most of Your Living Spaces
A festive New Year is a great time to sit back and relax. Make the most of your living spaces by adding some extra seating, decor, lighting and flooring to make it feel like home. If you love entertaining guests this holiday season, then consider adding an extra chair or two to your living room or dining room tables.
This will help not only accommodate larger groups, but also make them feel more comfortable if they need to stay for extended periods of time. You can also create cozy corners with chairs placed around the edges of rooms, so guests can sit closer together when talking about important matters such as politics or sports (or both). The more furniture options available throughout the house, the better!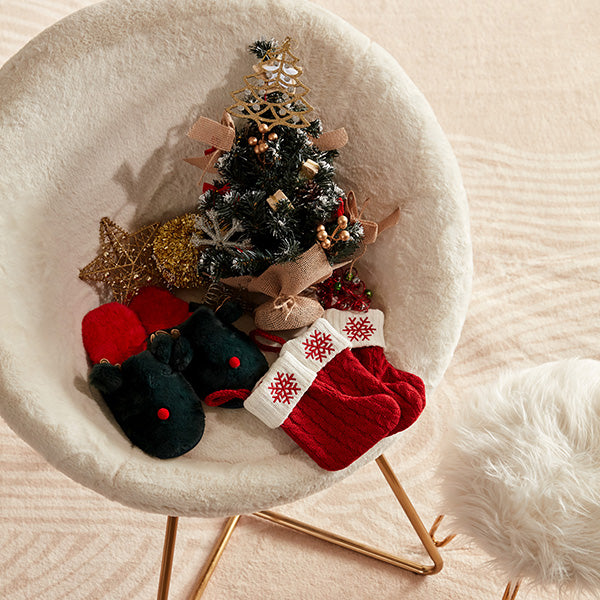 DUHOME Slipper Chair
If you're looking for a comfy and cozy addition to your home, then the DUHOME Slipper Chair is an excellent choice. It's perfect for relaxing, entertaining, and just about everything else. This slipper chair can also be used as an accent piece or even as your primary seat!
DUHOME offers their slipper chairs in a variety of colors and fabrics, so you can find one that fits perfectly with your decor. They all have soft cushions that'll keep you comfortable all day long. The frame on this chair is made from wood, so it'll last through years of use without breaking down easily like other materials might do over time (like plastic or metal). You also don't need any tools at all when putting together each piece; just snap them together using the included hardware that comes along with everything else needed - so there won't be any trouble getting set up before enjoying yourself with friends or family members nearby who want something comfortable yet stylish too!
A Slipper Chair - Perfect Seating Solution for Your Home
The New Year's holiday is a great time to sit on this slipper chair. Whether you're hosting a party or just enjoying your own company, this comfy seat makes the perfect place to relax at home. The best part about buying a slipper chair is that it's all about convenience. This piece of furniture is small and lightweight, yet comfortable enough to feel like an indulgence, when you plop down in it after a long day—and thanks to its clever design, it can fit into any nook in your home!
DUHOME slipper chair is the perfect piece to add to your home. It's stylish, comfortable, and can be used for a variety of purposes. Whether you want it in your living room or bedroom, this chair will make sure that you have a place to sit down at any time of day or night.