7 Tips for Hosting Thanksgiving in a Small Space
Duhome Furniture .
Oct 23, 2022
Thanksgiving is a time for family, food, and fun. But it can also be stressful to host everyone in your home, if you don't have a large enough space or enough seating. Here are some tips for hosting Thanksgiving in a small home:
Make the Most of Your Table
The table is the focal point of your dining room, so it's important to choose one that can be used for multiple purposes. The best tables are ones that can be extended, folded up and stored away, or even moved around the house. This will allow you to maximize space, while providing a wide range of seating arrangements.
Think Outside the Dining Room
Use your living room as a dining room. If you're hosting Thanksgiving in a small space, you might not have room for a formal dining table. In this case, it's totally fine to set up place settings on the floor and serve from there—but you can also make use of the space by creating an informal buffet-style arrangement in the living or family room, using multiple low tables or coffee tables with bar stools around them. A smaller number of guests will be able to mix and mingle more easily without having to sit at opposite ends of an enormous table all night, and you won't feel like your guests are relegated to watching TV while they wait for others to finish their meal!
Don't forget about outdoor spaces! If possible, try thinking outside when it comes to entertaining guests during Thanksgiving dinner—and this includes taking advantage of any nearby outdoor areas (such as patios) that might be available for use during celebrations such as these! You could even consider renting out one side of someone's yard, if they don't mind hosting some extra people this holiday season... But please remember that homeowners' rules still apply, no matter how many friends/family members come through their doors; make sure everyone knows ahead of time what sort(s) activities (e.g. cooking food outdoors) are allowed on site before setting up anything else!
Go for Comfortable Bar Stools, Not Chairs
When it comes to seating,
bar stools
are the way to go. They're more comfortable than standard chairs, they're more versatile (meaning you can use them throughout your home), and they're cheaper. Plus, you don't have to worry about people getting up and down all through dinner—everyone stays seated!
A small space is great for a dinner party, because it means you can host in a communal setting with no problem. But if everyone is sitting at their own little table or island, someone in the middle of the room will have trouble getting up when it's time for another course or round of drinks. If everyone is sitting on stools around one big table that's close enough together so everyone has access to everything without having to stand up constantly, then no one needs help from anyone else—and that makes for good company vibes!
Make the Most of Your Counter Space
Use a countertop island. An island can be used to store some of your kitchenware, freeing up space in the cupboards and drawers. It's also a great place to set out drinks and snacks, so your guests have easy access to them.
Use a kitchen island with seating. If you don't have room for an actual island, or if you want somewhere to sit while cooking, consider adding stools that can be tucked underneath when not in use — or even just benches on either side of your stovetop or refrigerator/freezer unit! This will allow more people to gather around, while still allowing you space in which to move around comfortably (and move things!).
Use Multipurpose Furniture
A kitchen island can double as a dining room table. If you have an L-shaped kitchen, use the countertop that's not facing the sink to create a dining area.
A bar stool is perfect for extra seating when you don't have enough chairs. The stools can be used in any room of your home and they're easy to store when they're not needed.
A folding table is another multipurpose furniture piece that will help save space in your small home this Thanksgiving season. Just fold it up and store it when hosting isn't necessary!
Kitchen carts are great, because they don't take up any floor space but still give plenty of room for preparing food and serving guests at Thanksgiving dinner parties—and they look amazing, too!
Use TV trays if there aren't enough chairs available, or if people prefer sitting on couches instead of chairs during meals/dinners like this holiday meal without having to pull them back out every time someone wants something else.


Put an Extra Table in Your Closet
If you have a closet or cabinet that can lay flat, consider using it as an extra dining space. It's perfect for small spaces because it takes up no floor space at all, and it's already enclosed so there are no weather concerns.
You can either purchase a folding table or use one from another room in your house. The great thing about folding tables is that they're portable and easy to store away when not in use! If you do choose to buy one, you should look for something with rounded edges instead of sharp corners, because this will help prevent accidents later on down the line (I learned this the hard way).
If you already own a tablecloth (or several), then use them here too! Tablecloths come in many different styles: solid colors, prints/patterns and stripes—you name it! You could even consider adding some sort of border around the edge; I've seen these done with embroidery floss before which looks absolutely stunning on linen cloths like ours here at home (the white kind). Another option might be using candles instead of flowers as decoration, since they'll add warmth too! These tips will help make sure everyone feels comfortable during dinner time without having any distractions whatsoever.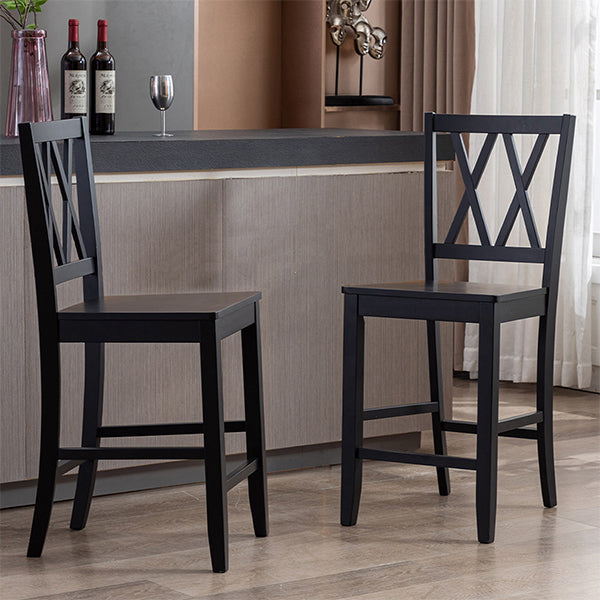 Do Double Duty with Your Decor
Decorate with items that can serve as multiple purposes. A tablecloth that doubles as a runner for the dinner table is a great example of this, but other ideas include:
Using pillows on chairs and sofas to decorate them and make them more comfortable at the same time.
Using candles to create ambiance, but also light the way when it gets dark during dinner or dessert time.
Picking out vases that can be used again after Thanksgiving, such as glass pitchers with handles (great for syrup) and large mason jars (for salads).
Host Thanksgiving Dinner Even If You Have a Small Space
To make the most of your space, think outside the box. Use multipurpose furniture like a coffee table that can be used as a bar or cocktail table. Put an extra table in your closet to use as a buffet or card table. Use your counter space wisely by adding extra leaves and extensions to expand it when needed. Go with comfortable bars tools instead of chairs, because they take up less room and you can always stack them when they aren't in use! You may even want to think outside the dining room altogether by hosting guests in other areas of your home such as a living room that opens up onto an outdoor patio with plenty of seating for everyone!
If you're hosting Thanksgiving dinner in a small space, don't let it stress you out. The key is to make sure that your guests are comfortable and have room to breathe. This can be done with simple furniture and decorating tricks, like adding extra tables or using a dresser as an entertainment center. You can use multipurpose furniture that doubles as extra seating or storage space for things like extra snacks and drinks. And if all else fails? Just buy some new friends!