5 Simple Steps to Choosing the Perfect Dining Room Chair Set
Duhome Furniture .
Aug 09, 2022
Introduction
Dining room chairs are an important part of the dining room furniture. Not only do they provide comfort and style, but they also help define the look of your dining space. That's why it's so important to choose the right chair set for your home: One that fits both your style and budget! Here are my five simple steps to finding the perfect dining room chairs:

Step 1: Measure Carefully Before Purchasing Dining Room Chair Set
The first step to choosing the perfect dining room chair set is measuring your space.
Measure your dining room table. This will help you determine how many people you can fit around it and how much space you'll need for food and drink.
Next, measure the width and depth of the room in which you'll be placing these chairs. This helps ensure they're not too bulky for where they'll be placed - and gives an idea of what kinds of tables might work best in that room!

Step 2: Determine the Style of Chair that Best Complements Your Dining Room Table
After determining the size of the dining room table, you should next determine the style of chair that best complements your home decor and dining room table. The style of chair you should choose depends on how formal or informal your dining room is. For example, if you have an elegant formal dining room with a large mahogany wood table, you might want to purchase a set of traditional leather chairs in order to match with this décor theme. On the other hand, if your dining area is more industrial, a modern steel-framed chair would be more appropriate for this setting.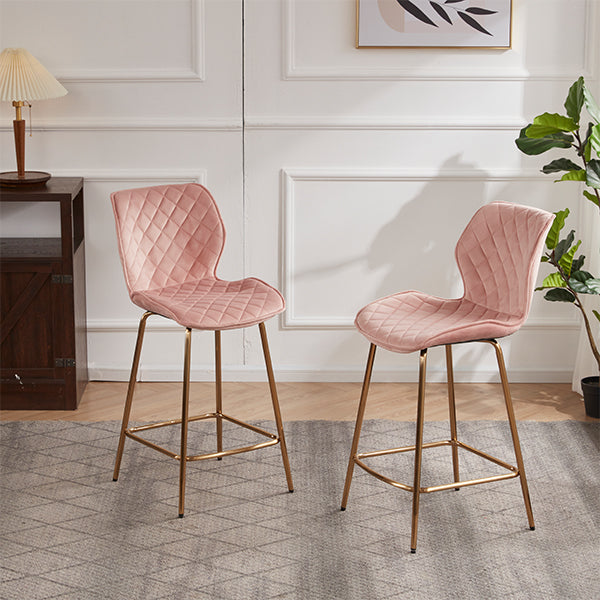 Step 3: Consider the Upholstery Material You Want
In addition to complementing the décor theme of your home, there are several other factors that will impact which type of chair will work best for your space. Now that you've decided on the style of dining room chair set you want, it's time to consider the upholstery material and cushioning.

Upholstery materials can be either fabric or faux leather, with velvet or faux fur as the other option. Fabric is ideal for a more casual dining room, while leather works best in more formal settings. The type of upholstery depends on your personal preference - if you prefer something extra soft and cozy (or firm!), choose velvet or faux fur; if you want something lightweight yet durable, go with fabric; if you like the look of faux leather but don't necessarily want it to feel soft and supple (or vice versa), opt for a combination of these materials!

Step 4: Take into Account Any Special Needs and Comfort Issues
Now that you have a better idea of what styles and shapes are best for your dining room, it's time to consider any special needs or comfort issues you may have. If you are elderly, or if your family has an older member with back problems, a higher/deeper seat and arms on the chair can help make sitting more comfortable. If you have children who love to climb into their chairs, buy dining room chairs with no arms might be better for them.

As mentioned above, if there is only one person in the household who will use this set of dining room chairs regularly (like an adult), having less than four seats may be fine. But if there are children in the house who like to sit at the table often (and especially if they're still young), having enough seats for everyone is important so that no one has to stand up during meals or wait until another person finishes eating before they get their own meal ready!

If you live alone or don't entertain much but would like something elegant that works well with other furniture pieces in your home decorating scheme (elegant = fancy), having fewer than four seats should work just fine - since it won't matter whether someone else joins in on dinner parties later down the road (this means: no guests!).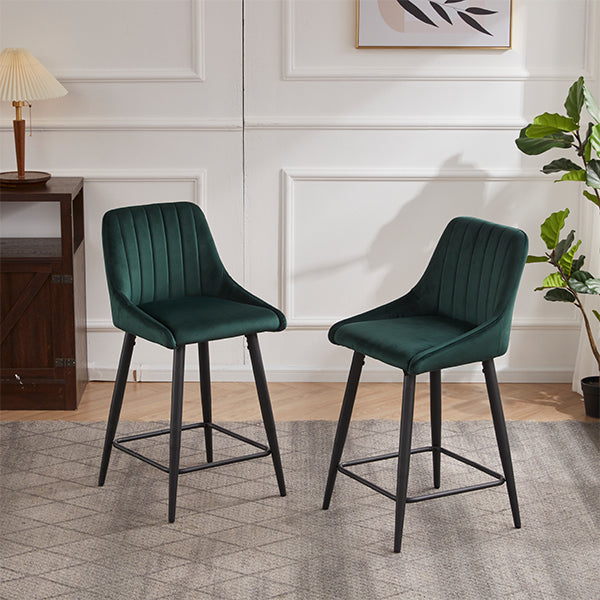 Step 5: Know Your Budget and Stick to It
Dining room chairs are expensive pieces of furniture, so it's important to know what you can afford before you start looking. If you don't have the budget for new dining room chairs right now, there are some ways to find less expensive options. In that case, consider refinishing old dining room chairs or buying used ones at an antique store or online auction site. Or head over to our website for a budget-savvy solution.
Be sure to factor delivery costs into the final price before making any decisions (or consider having them delivered directly from the store). Also make sure to include taxes when calculating total costs; many states charge sales tax on furniture purchases over $100 (or more). And remember: even though these items may seem like long-term investments, because they last for decades or longer, remember that they still need regular maintenance such as waxing and polishing - so factor those costs into your budget too!

Find the Perfect Dining Room Chair Set
When it comes to furnishing a dining room, you want to make sure that you have the perfect chair set. Whether you are starting with a blank slate or adding new chairs to an existing set, there are some simple steps you can take that will help ensure that all of your dining room furniture is well-selected and stylishly matched.


Start by knowing exactly what kind of furniture you want. If possible, look on Pinterest or other design websites for inspiration before shopping around in person.
Once you know what style suits your taste and budget, it's important not to buy anything else until after buying your first piece (this way if something else catches your eye while shopping). You may think that this makes decisions difficult, but having a clear idea about what type of piece(s) will work best for your home beforehand means deciding between similar items won't feel as daunting later on down the road!
Also remember: don't spend more than half of what remains after purchasing one item off from another category, because there won't be enough left over after buying both pieces together either - and this could really hurt when trying out different combinations later on down the road - Nothing looks quite right anymore simply because there isn't enough money left over after buying individual items separately at full price without saving up beforehand!

Conclusion
We hope you've found this guide to choosing the perfect dining room chair set helpful and inspiring. Remember that there is no right or wrong answer - you just have to find what works best for you and your family!