3 Steps to Use Our Promo Codes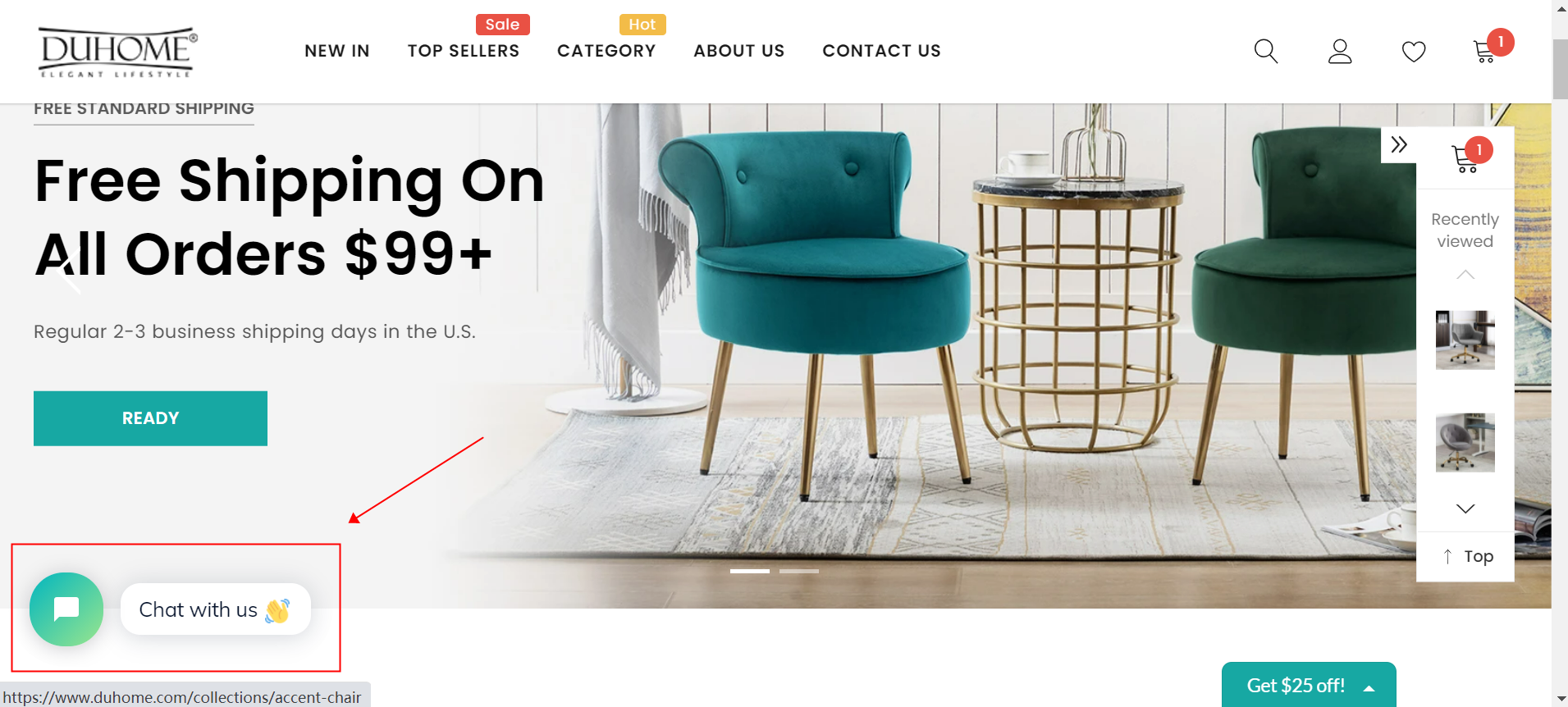 -STEP 1-
Firstly,How to get your discount code?
Input your email address by click the "
Chat with us

" icon in the left corn at homepage bottom.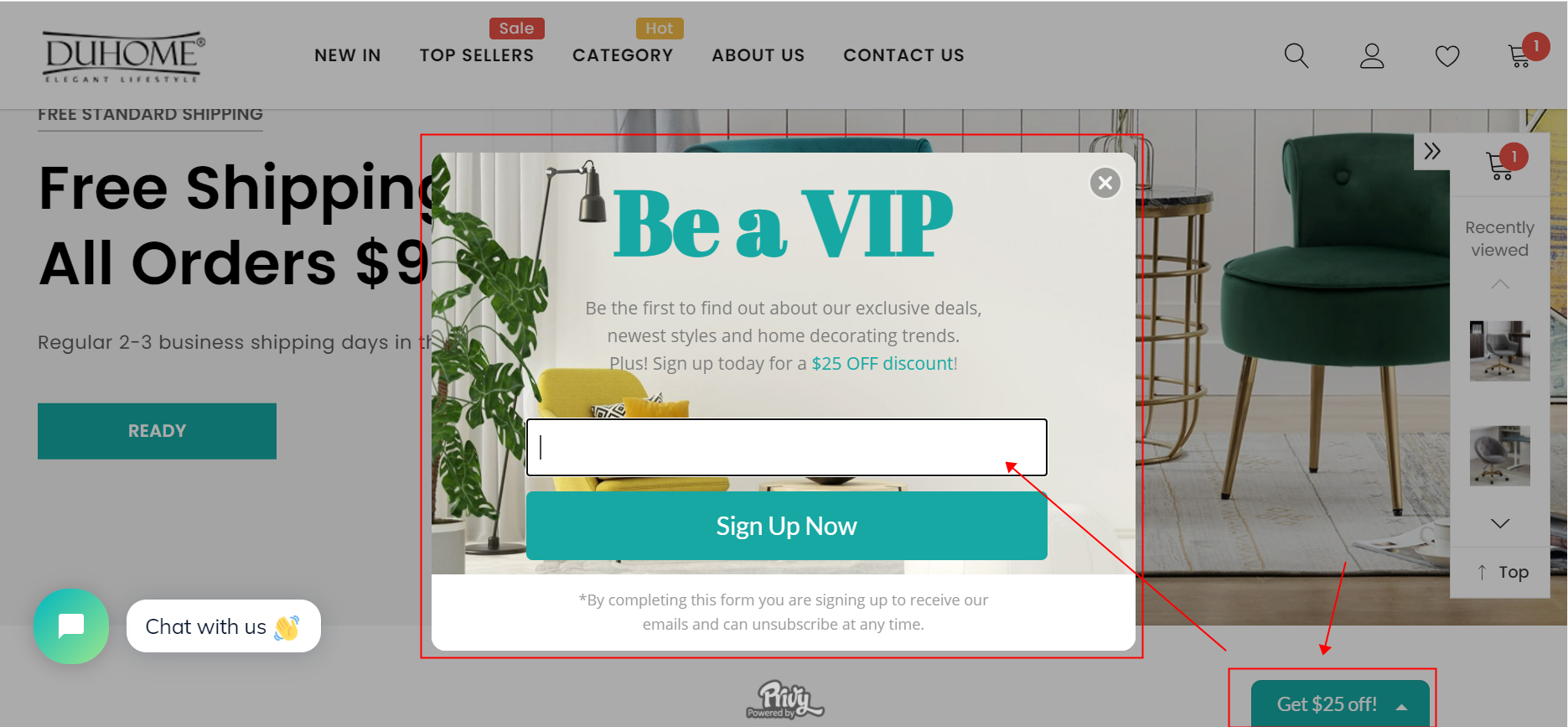 Get a $25 off

coupon by click icon at the right bottom of homepage.

 
If this is not your first order in our site, don't worry, we have another
10%off discount code

for you.

 

▲view cart page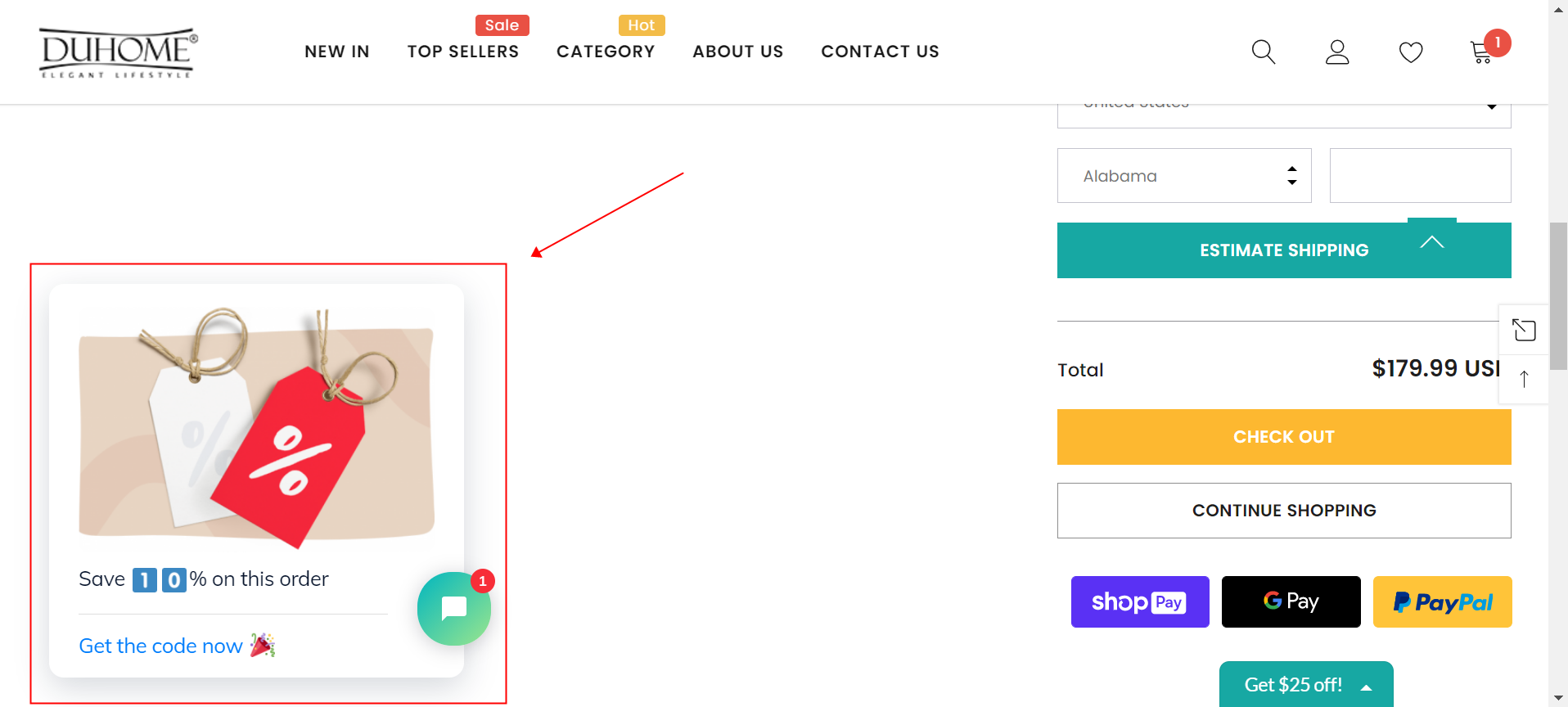 ▲Click get the code now
Please click "
Chat with us à Get the code now

" at the left bottom in "

View Cart

" page.  

 
 -STEP 2-
PLEASE NOTE, COPY AND REMEMBER YOUR DISCOUNT CODE AND INPUT IT WHEN CHECK OUT.
-STEP 3- 
As the following image said, after fill in your shipping information in check out page.
Input your discount code in the column on the right, then click "
apply

".
Then you will get the total payment with discounts.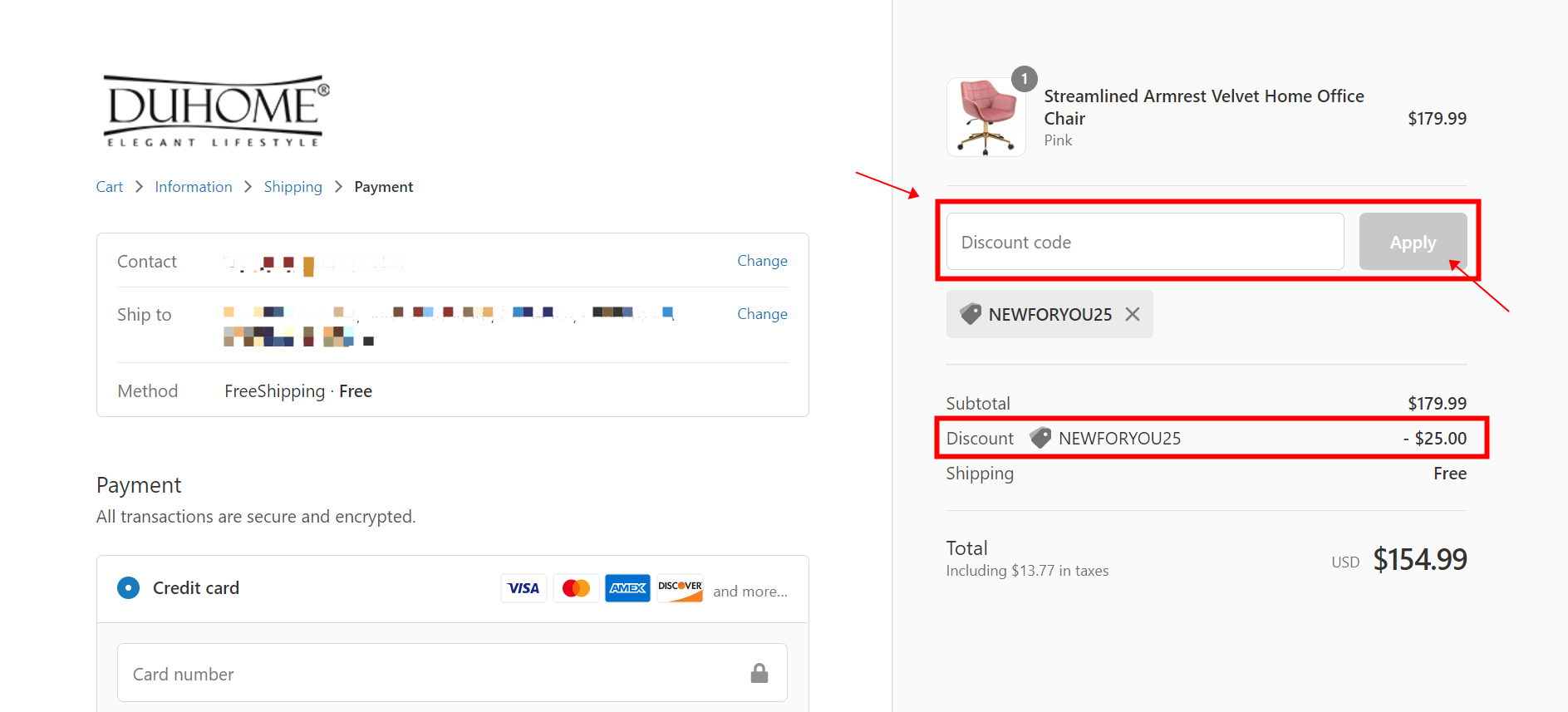 If you have any questions during shopping, please contact us at
marketing3@duhome.com

.
We'll reply to you in a few hours.
Wish you a happy shopping!