After several months of hard work and dedication, we are thrilled to officially announce the launch of our brand-new website on April 15th, 2021. We are excited to introduce you to our new look and user experience. Before this new website went live, our fans from E-commerce platforms were prompted to take part in a survey when visiting the website. Their feedback helped us to see how we've done and where we could make more improvements.

Also, we would like to give special thanks to our amazing staff at DUHOME for coming together, donating their energy and providing constant support to make our new one-stop-shop website a reality and give us a direct link between DUHOME and our customers.
Updated User-Friendly Website
Our goal with this newly designed website is to create a user-friendly browsing experience for our valued customers as well as provide our visitors with an easier way to learn about DUHOME's products and service. We know how important it is that new and repeat visitors could get where they needed to go, find the furniture they desired and gain a better understanding of everything that we do. At duhome.com which is more interactive with better access, they are free to browse information and pick the furniture they love based on their own choice and interests.

We hope that you enjoy the fresh look and feel of our updated website. We have built our new website with our customers in mind and know that making the website better than before is not simply about giving it a new design, but understanding what you as the visitor need. The updated website includes a change to navigation, overall design improvement and revamped content. We also have implemented a fresh color scheme, making it look modern and visually pleasing.

Complete with fresh vibrant branding, it boasts a clean design with an intuitive and consistent site-wide navigation system with dedicated menu functionalities that direct you to the most relevant information for your needs and help find the way around with ease. Fully responsive on mobile devices and compatible with a wide range of web browsers & portable devices, the new website is sure to provide an elevated experience. Moreover, it's been totally revamped with improvements to our content: you can get easier access to blogs about how to make your home a classic, solve your daily concerns and keep up to date with the latest news and events at duhome.com.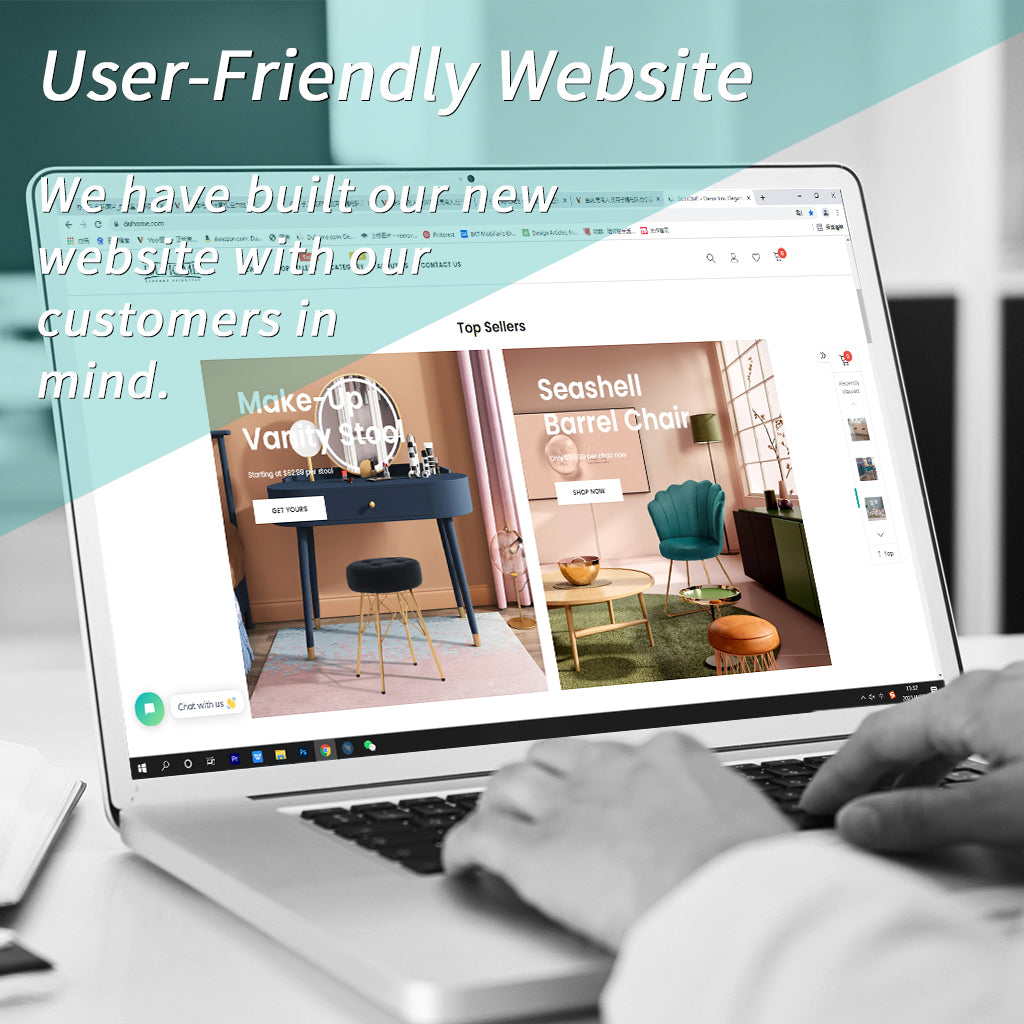 What's in the New Website?
At duhome.com, you are allowed to be the first to check out our latest featured furniture and home décor, including graceful accent chairs, super cozy dining chairs, leisure bar stools and delicate vanity stools and benches for storage. All available in competitive price and we've got you covered with free standard shipping and 30-day money back guarantee. We endeavor to provide our consumers with expert customer service. Our trained customer service representatives are all at your fingertips from a smartphone, tablet, laptop or desktop PC. Feel free to meet our team and chat with us for sharing your ideas and advices.

Amongst the new features the site contains integrated social media buttons. Here we'd like to invite you to connect with us on Facebook, Twitter, Pinterest, Instagram, Tumblr and YouTube to stay engaged in our continued growth and collaboration. Additionally, you can also sign up for our newsletter and check our blogs for article updates, design trends and brand announcements.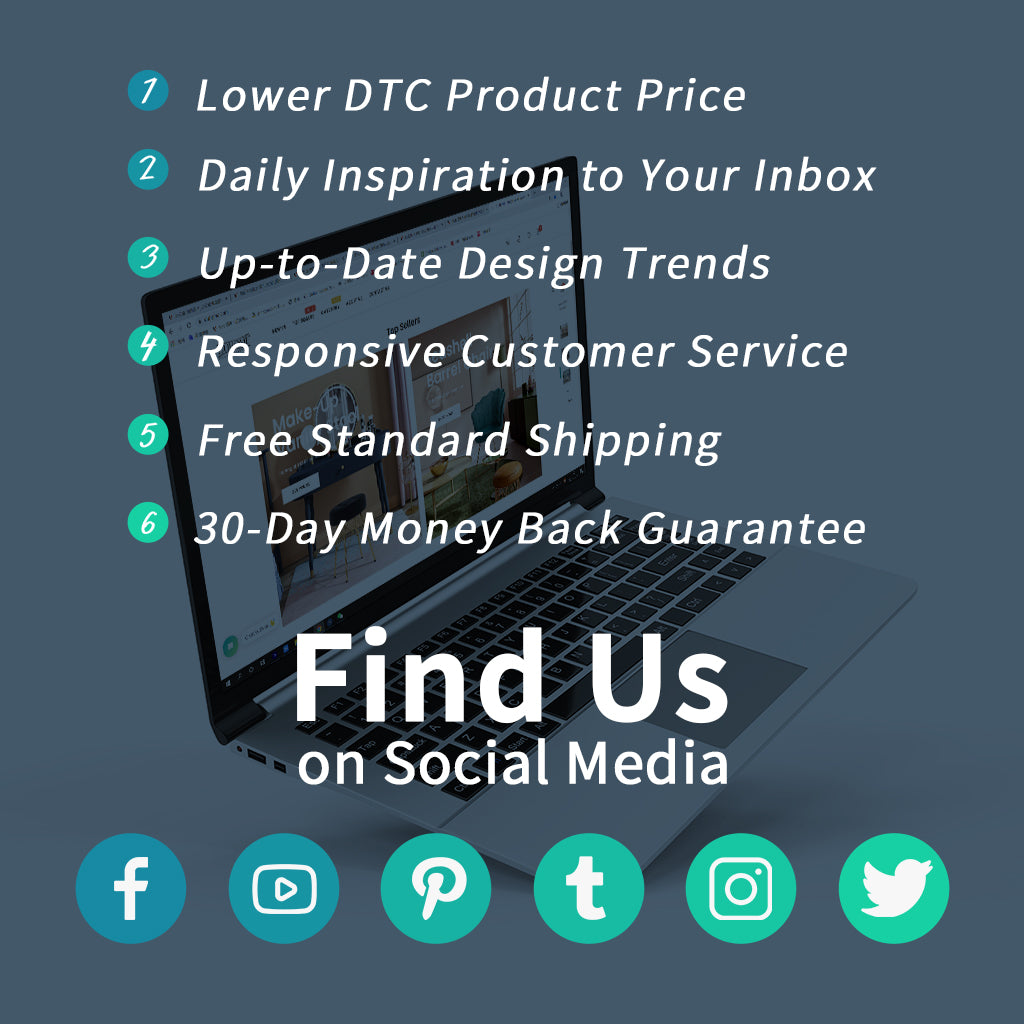 What Happens Next?
We will constantly introduce a range of new products, including accent chairs, home office chairs, bar stools, vanity stools and benches to our new website. Also, we aim to continually update the site with helpful information and more improved content that enables us to remain abreast of consumer needs and preference.

We hope you enjoy what we have done and will love the site as we do. Just go ahead and explore! Welcome any questions, suggestions, feedback or comments you may have for further improving the website. Email us at marketing3@duhome.com and look forward to seeing you again at duhome.com.

Thank You!
Hui Du
CEO & Founder
Email: marketing3@duhome.com
Phone: +1 626-581-8998
The Author Said
If you find any infringing content in our articles, please contact us - marketing@duhome.com and we'll do our best to resolve the issue. Welcome all of you to repost our articles, but do indicate the source. Thank you.
Sample lookbook gallery